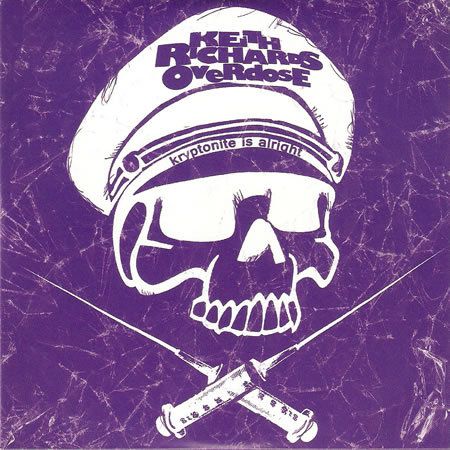 Kryptonite is Alright est le premier album du groupe Keith Richards Overdose, nouveau groupe formé sur les cendres de Holy Curse et de Hatepinks. Le groupe Marseillais joue un rock 50's aux influences punk et garage.

Le quatuor fait parler la poudre dès les premiers riffs d'un album qui flirte entre Rockabilly incandescent (If I Was You, No Record Machine), boogie agrémenté d'une sauce punk (Ton Punk Rock de Vieille, Below The Belt) ou encore riffs bien rock 'n' roll que Chuck Berry n'aurait pas reniés (Kryptonite is Alright ou I Don't Get Along With Sissies). Certains titres rappelent aussi les excellents (feu) Jim Jones Revue notamment sur Seven Year Hangover. Seul bémol l adurée de l'album, moins d'une demi heure, mais ce que le groupe perd en durée, il le gagne en efficacité. Ce qui tout aussi intéressant.

En somme, un très bon album que l'on ne sait comment qualifier. Est ce du Heavy Blues ou Garage 'n' roll ? On ne sait pas... Tout ce qu'on sait c'est que très bon et qu'on en demande. Rock baby, rock !