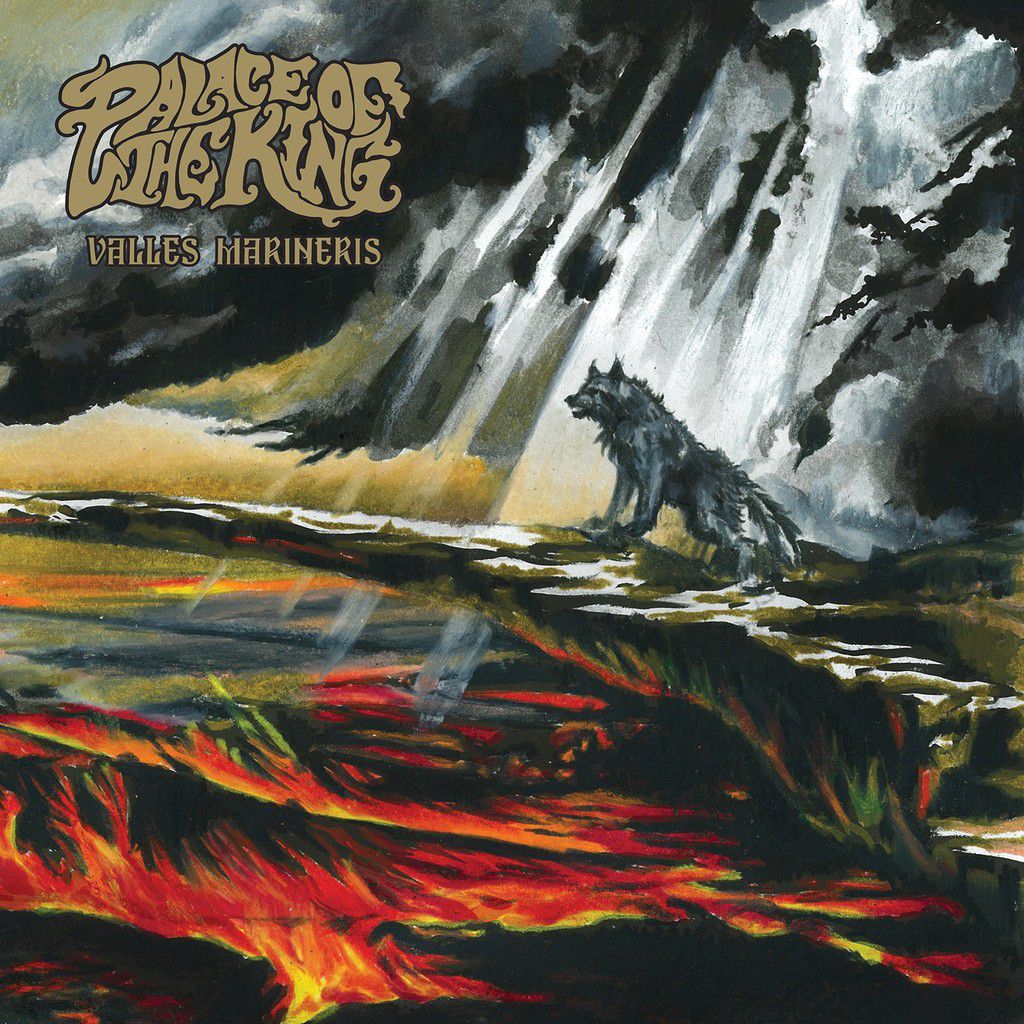 Palace of the King est un sextet australien composé de Tom Henwood au chant, Leigh Maden et Matt Harrison aux guitares, Andrew Gilpin à la basse, Travis Dragani à la batterie ainsi que Sean Johnston à l'orgue. Quand leurs concitoyens kangourous, les six Palace of the King sont clairement là pour coller des pains avec ce nouvel album intitulé Valles Marineris.
Très clairement le son du groupe envoie comme il faut. Gros riffs de guitares bien épais et efficaces comme on les aime. On sent que le groupe a la maitrise absolue de sa musique comme sur le titre Let the Blood Run Free qui, après une courte introduction attaque pied au plancher avec un son entre Deep Purple, Led Zeppelin ou les Doors (pour l'orgue). Sur cet album on retrouve les riffs funky de Black Cloud, les ultras efficaces We Are the Vampires ou Empire of the Sun. Pour le reste des titres on a vraiment l'impression d'avoir déjà entendus cent fois le son ... Passons aussi sur les minaudements de Tim Henwood qui devient un peu agaçant au fur et à mesure des titres.
Les Palace of the King signent un album efficace et plaisant à défaut d'être original. Rien que pour le son des musiques, il faut se jeter une petite oreille dessus.