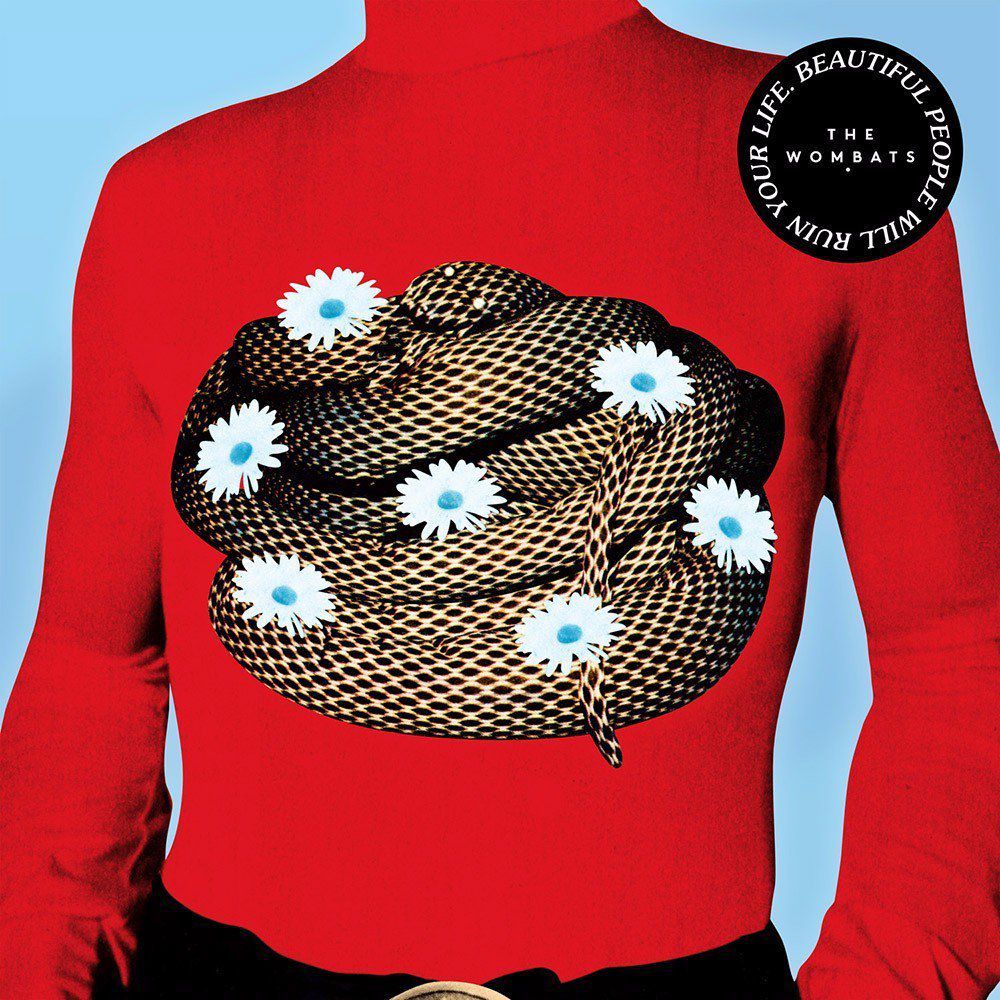 Trois ans après Glitterbug en 2015, nos marsupiaux préférés de The Wombats reviennent avec Beautiful People Will Ruin Your Life. Ce dernier est le quatrième album de la part du trio de Liverpool qui a explosé il y a dix ans tout pile avec l'énorme Lets Dance to Joy Division issu de l'album A Guide of Love, Loss & Depression.
Beautiful People Will Ruin Your Life est dans la lignée de son prédecesseur Glitterbug. Un album qui mélange sonorités électroniques catchy et riffs rock, avec cependant un point commun parmi tous les titres, ils sont très entrainants. On pense par exemple à l'ouverture de l'album Cheetah Tongue, titre très efficace quoiqu'un peu pompier mais qui a le mérité de faire entrer l'auditeur directement dans le vif du sujet. Les titres électro pop puissants de White Eyes ou Lemon to a Knife Fight donnent envie de remuer. The Wombats n'oublient pas non plus les amateurs de rock avec Black Flamingo, le très Arctic Monkeys Ice Cream ou l'estampillé Strokes I Only Wear Black. On note aussi des titres plus accidentés comme l'électro-rock foutraque de Dip You in Honey ou le planant I Don't Know Why I Like You but I Do afin de clôturer cet album de la plus belle des manières.
The Wombats signent avec ce quatrième un bon album, bien produit et avec des titres très efficaces qui devraient booster assez largement l'ambiance lors de leurs passages en salle ou en festivals !