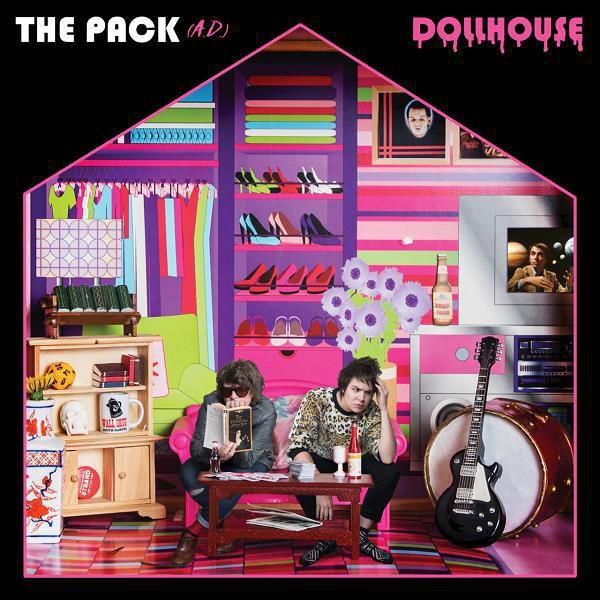 Formé en 2006 par Becky Black (chant et guitare) et Maya Miller (batterie), le groupe The Pack AD revient pour un septième album studio intitulé Dollhouse.
Woke Up Weird ouvre l'album d'une manière puissante et sans concession. Le riff psychédélique affronte une rythmique ultra lourde. De quoi poser le décor sans détour ! Ensuite on assiste à un enchaînement de titres ultra costaud qui peuvent prendre des couleurs garage-rock ($), stoner (Dollhouse, Thomas Hardy, pop (Because of You) et même un instrumental (martial) nommé March of the Martians. Enfin d'album on retient le surpuissant Does if Feel You qui détruit tout sur son passage et le très bluesy I Tried qui apporte un peu de douceur dans cet album de brutes.
Black et Miller offrent un album sacrément puissant avec ce Dollhouse. Les deux canadiennes font tout exploser sur ce septième album qui s'écoute fort, très fort sur ta platine !