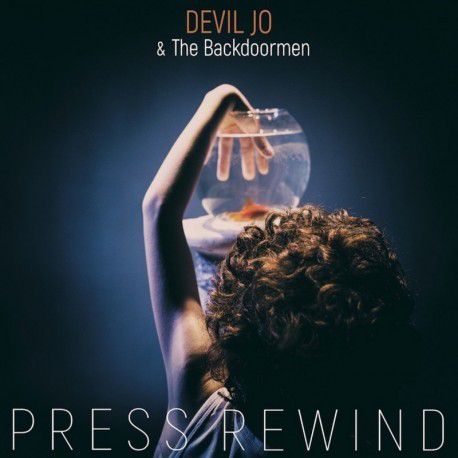 Devil Jo & the Backdoormen s'est formé en 2008 à Saint-Etienne. Autour de la chanteuse Sara Khedimellah alias Devil Jo, on retrouve quatre hommes les guitaristes Laurent de Carvalho et Vincent Aubrun, Guillaume Ogier à la basse et Jérémy Ranchon à la batterie. Leur musique est simple et efficace. Une base de plus, une voix soul et la puissance du garage-rock !
Cet album nommé Press Rewind, s'ouvre sur des guitares funky soutenues par une section rythmique bien lourde avant que n'arrive la voix chaude et puissante de Devil Jo. Une claque que ce Mystery Love ! Le reste de l'album alterne entre soul-rock (Press Rewind, Yellow Whool Street), blues à dimension rythmique variable (I Wonder Why, Battles Blues), titres plus chaloupés mais avec des rythmiques plombées (I Got It) et même une touche de Boogie comme sur L.A Boogie. Cet album remarquable se clôt avec deux titres qui alternent uppercuts et caresses Sad Sad Mool et When The Levee Breaks.
De la soul, du blues et du garage rock... Un mélange sacrément bien maîtrisé par Devil Jo & the Backdoormen qui signe un sacré bon album avant l'été !